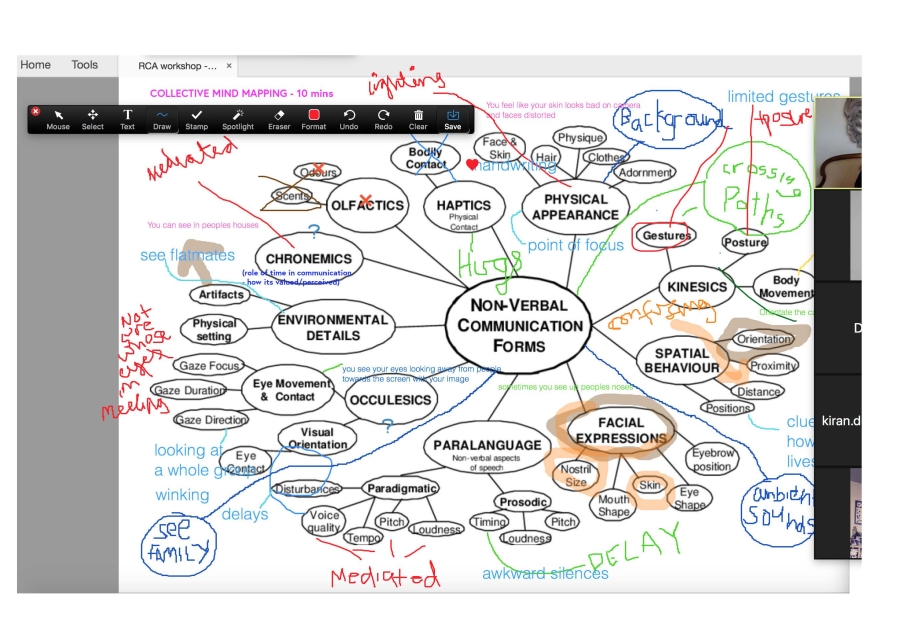 Writing the rules for zoom (2020)
The shift to working online with video communications happened virtually overnight. The busy public sphere IRL, rushing to multiple places throughout the day was reduced to the laptop where location is web address or Meeting ID number. Without much choice educators and artists have had to adapt. I was lucky that most of my paid work at the time of lockdown was in education, and all of the materials for these classes were online, which meant that it was easy to transition and I could just focus on dynamics and interaction, rather than also having to create or transfer new materials.
I became fascinated by these 'new' social spaces and how they influence our experiences and interactions. In turn I was also interested in how users could influence the platform. I ran several public workshops about this, which expanded into an online group meet up with other artists exploring social practice during the pandemic. These were playful spaces for artists to try out new or old ideas in a supportive environment during a difficult time.